Our aim is to provide our clients with three outcomes:
The first is competitive investment returns, the second is a sense of careful stewardship, and the third is more of their most limited resource–time.
With each relationship we help the owner(s) develop a personalized mandate which governs our broader strategy. Each client's liquidity needs, tax considerations, risk tolerance and long-term aspirations are explored and addressed.

Many clients come to us with pre-existing and/or concentrated investments. Others have personal or institutional convictions that need to be embodied in their portfolios. We help them prioritize these considerations thoughtfully, then manage our strategy and execution to deliver the mandate across their portfolio accounts.

With this comprehensive approach, clients can expect:

Balance Sheet Maintenance & Analysis

Customized Research & Idea Generation

Concise Reporting & Benchmarking

Tax Optimization

Team Development (Estate, Trust, Tax, Insurance)

Multi-Generational Education & Stewardship

Accessibility, Responsiveness & Discretion
Sankala Group LLC utilizes a range of investment vehicles including:
Common & Preferred Stock

ETFs (Exchange Traded Funds)

REITs (Real Estate Trusts)

Closed-End Funds

Sovereign & Municipal Debts

Mutual Funds
We also provide leading-edge technology for multi-custodial aggregation and analysis: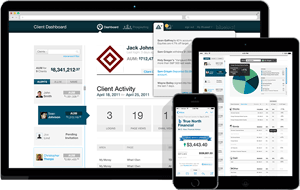 "All the world knows that any good workman feels a responsibility for the durability of what he makes, and feels bound at the very least to make the unseen parts of the job as sound as those which are visible. He is apt to believe that a thing is not made properly unless it is made to last."

– David Pye
The Nature and Art of Workmanship